UK Tel: 01580 712 690

email:

subscribe for news & offers
read client testimonials
see our Winter & 2022 offers
golf ...in paradise!

The Seychelles represents a powerful antidote to the demands of everyday life. Its 115 islands, with a collective landmass of only 455 km sq are scattered across 1,300,000 km sq of warm crystal clear waters, offer immense diversity and variety. This extends from sculptured granite boulders on coral reefs, from untouched forests and bird sanctuaries to private resorts and exotic hideaways. Never before has the visitor been so spoiled for the sheer choice of accessible, unspoiled islands.
An efficient network of inter-island boats, aeroplanes and helicopter transfers can accommodate almost any tailored schedule.
If you would like to discuss any aspect of the Seychelles in more detail including tailored holidays please give us a call in the UK on 01580 712 690.
www.seychelles.travel
The Official Destination Website
for the Seychelles Islands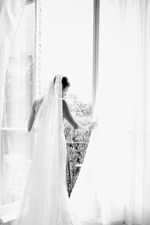 Exclusive Honeymoon & Wedding Photography Special Offer...
read more